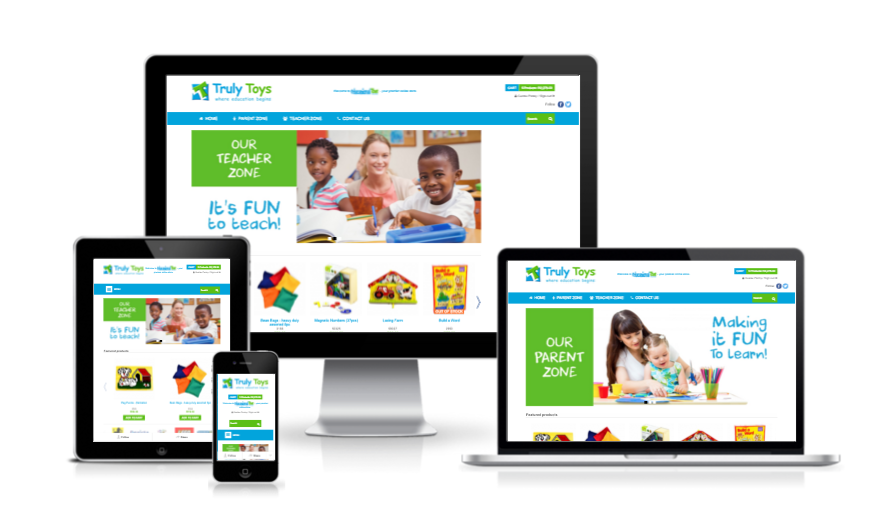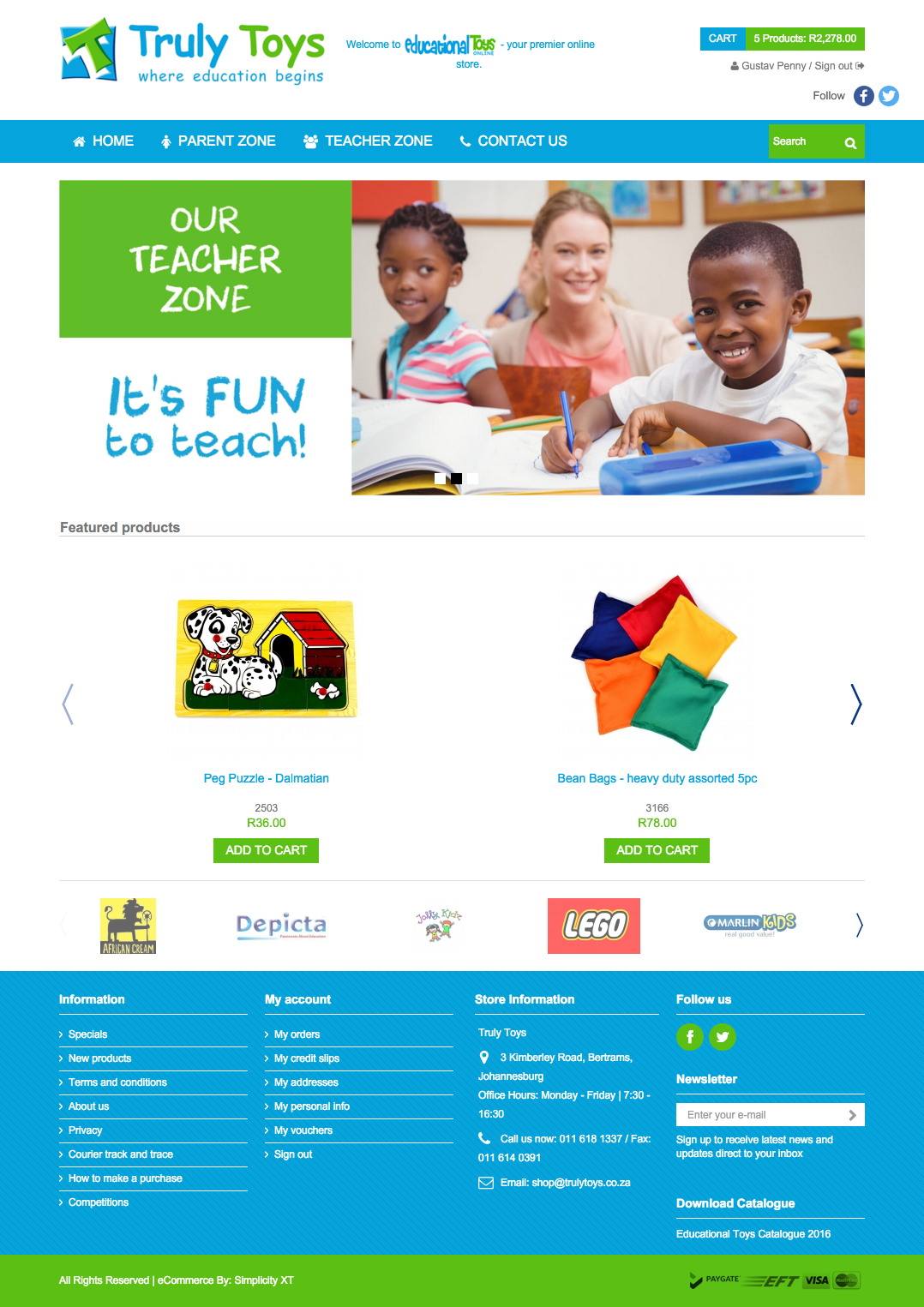 UPMRKT
is proud to introduce the new
Truly Toys
e-Tail store.
Truly Toys
has over 50 years' experience in the early childhood development toys and games market. It is incredible to see a company with such deep historic roots in South Africa adapting into the digital age so effortlessly. 
Truly toys had been shopping for a digital agency for 2 years when they found
UPMRKT
. They were attracted to our agency based on our practical experience within the ecommerce market. Their objective was to create an online shopping environment that appealed to retail as well as wholesale. They wanted a fresh new identity that catapulted them into the forefront of ecommerce while allowing their existing client base to feel comfortable with familiar surroundings.